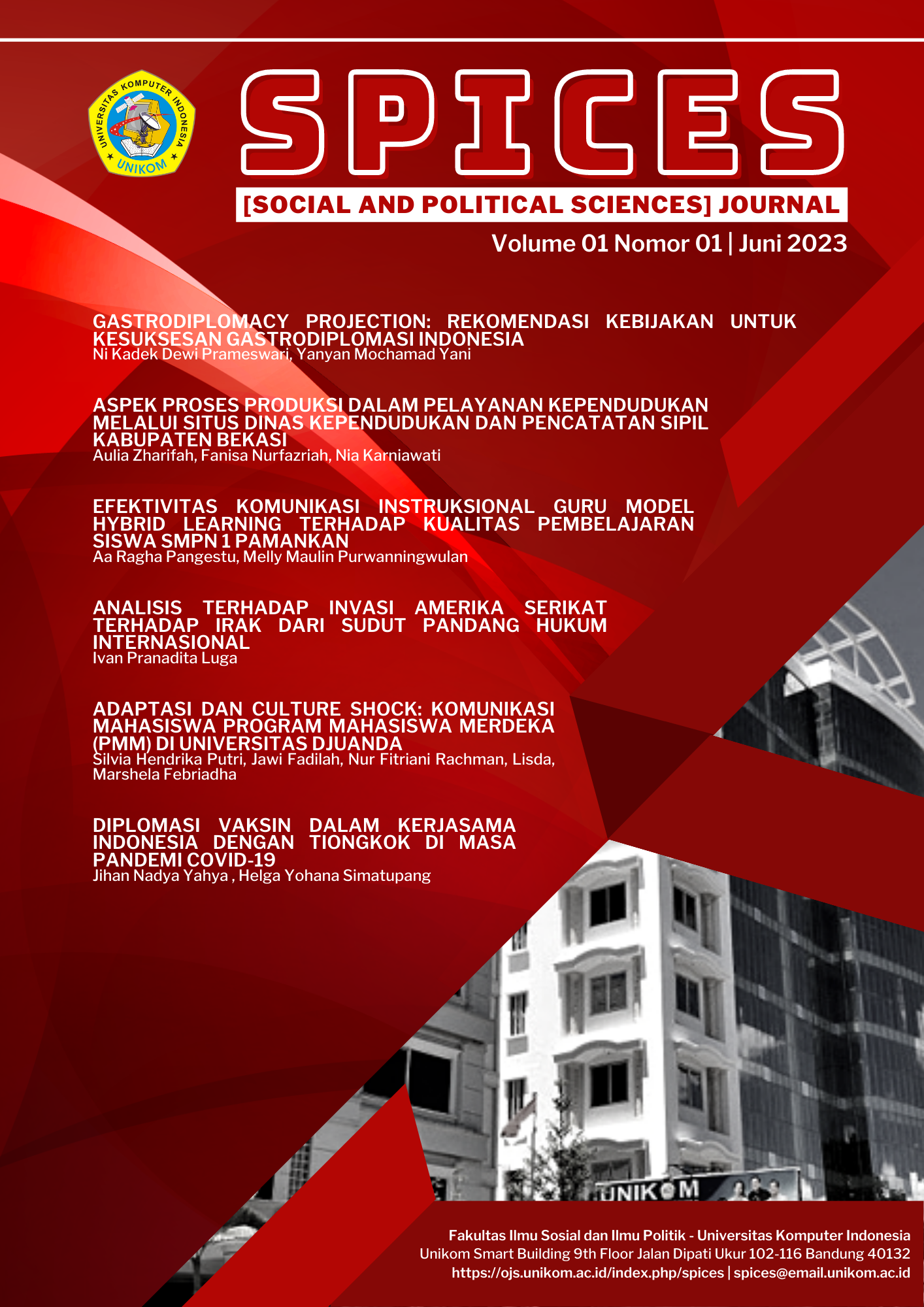 Current Issue
Vol 1 No 1 (2023): SPICES JOURNAL
SPICES : Social Political Sciences Journal is a double-blind peer-reviewed national journal dedicated to promoting scholarly exchange among students in the field of social and politic.
View All Issues
SPICES (Social and Political Sciences) Journal is an academic journal specifically for students' scientific paper published by the Faculty of Social & Political Sciences, Universitas Komputer Indonesia. Published twice a year in JUNE and DECEMBER.
SPICES (Social and Political Sciences) Journal contains articles from research results and opinions regarding communication science, government science, international relations, and other social and political sciences.
OPEN ACCESS JOURNAL TO ALL ARTICLES
Students, lecturers, and public in general can access the entire file of articles that FREE OF CHARGE.
PLAGIARISM CHECK
Every article will be checked for plagiarism using Turnitin. This is to ensure that every article published in the SPICES (Social and Political) Journal is plagiarism free.
NO PUBLISHING FEE
The editorial board also do not charge any fees related to the process of publishing every articles in this journal.